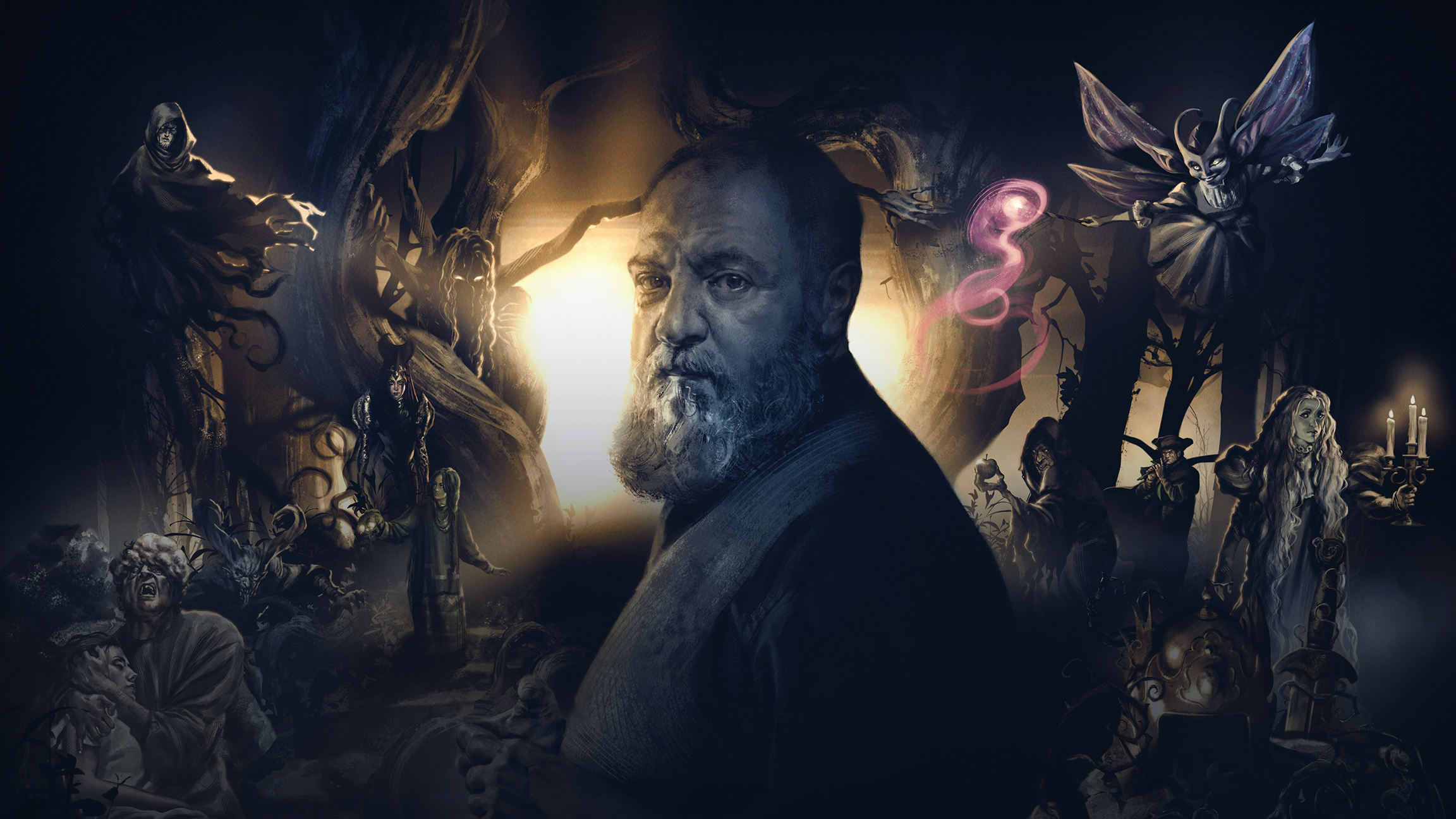 In compagnia del lupo.
The new episodes
Carlo Lucarelli's journey into the world of fables continues with the season two of "In compagnia del lupo": classic fairy tales and lesser-known stories, with surprising implications, often scary, sometimes actually occured.
The fairy tales, we think we know them well. We've heard them so many times, as children, to make us fall asleep, that we believe they have no secrets for us. But is that true? Isn't there something behind them, more deeply, that we have never been told?
In exceptional locations such as Bonoris Castle in Montichiari and BUB – Bologna University Library, we will explore unknown and disquieting aspects of these stories, thanks to the intervention of many special guests and evocative animated graphics.

DISTRIBUTION
EPISODES
LENGHT
Season two starts on a sled to discover the darkest sides of Santa Claus. We will meet Snow White, one of the most beloved Disney princesses, that really existed, and not only once but four times. And also Sleeping Beauty, Rapunzel, Mulan and Baba Yaga. We will take a close look at characters that have always scared us, like the Witches, that were actually powerful women with great knowledge, and we will unveil the true story of the Hunchback of Notre-Dame and the Pied Piper.

"In compagnia del lupo" is also a podcast, awarded as best newcomer by Amazon Music in 2022, and an illustrated book, available in all libraries.